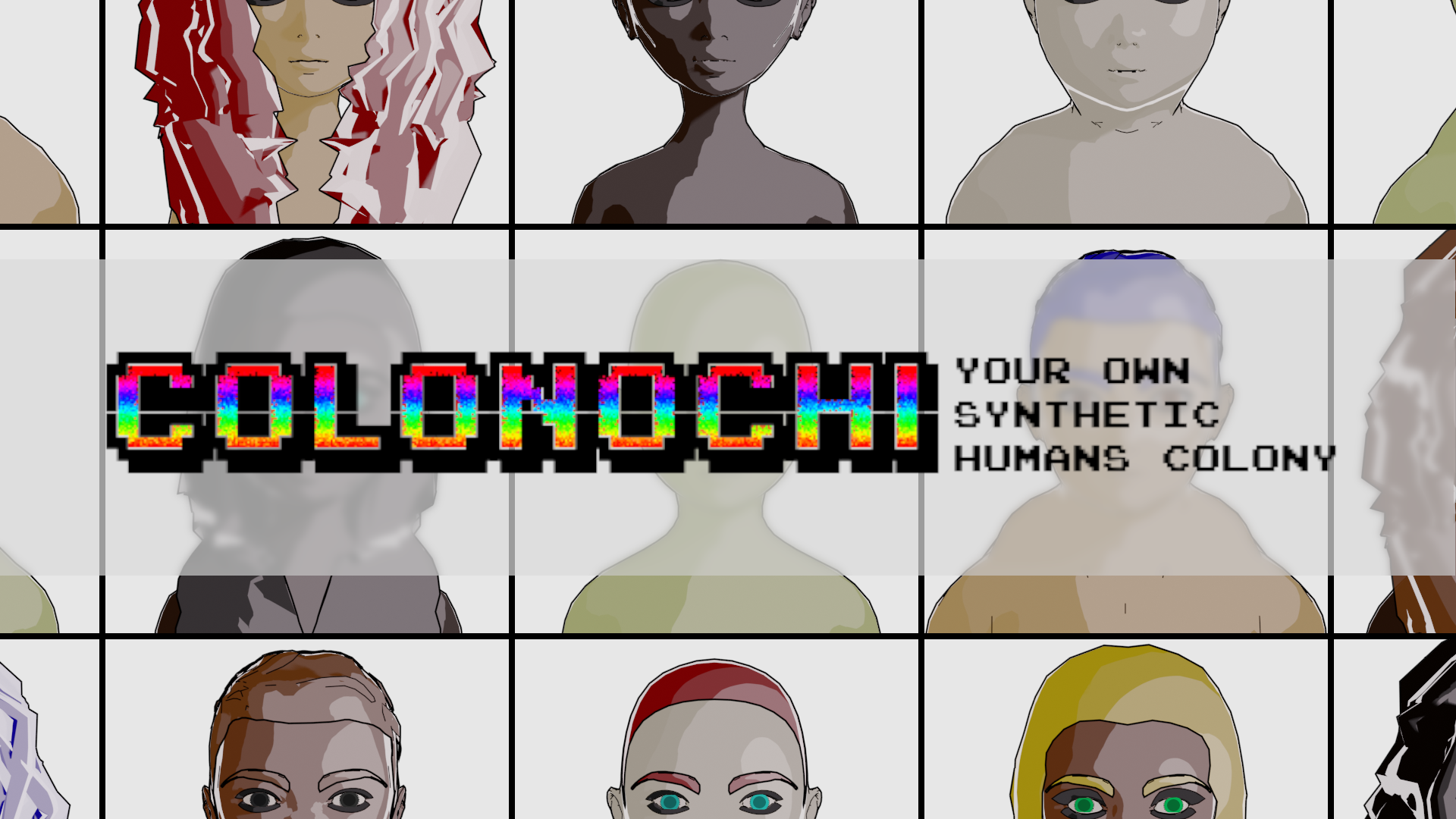 Colonochi
A downloadable game for Windows
Create your own synthetic humans colony. Buy a base synthetic humanoid and use drugs and therapies to manipulate its genetics until its evolution day.

After the evolution, the new human pet will acquire its own personality and will start making its own decisions. Educate it, punish it if it's needed, and pair it with other pets to get new ones.
Grow your colony and keep your pets safe in the cruel Colonochi world.

Install instructions
Download and extract the ZIP file
Run the game executing Colonochi.exe